With many restrictions and eligibility measures, getting a home loan can be a daunting task even for salaried individuals. For retirees and pensioners, owning your own home can seem almost impossible. Due to the risk associated with lending money to someone without a fixed income, lenders generally do not lend to pensioners or senior citizens.
So, how can a pensioner improve his chances of getting a home loan?
Add a Co-Applicant Co-applying for a home loan with the earner will increase the pensioner's eligibility to avail it. When pensioners add their significant other or child as a co-applicant for the mortgage, not only does the loan amount increase, but all the applicants are also equally accountable for the housing loan. it increases Eligibility for getting home loan.
Apart from increasing the chances of an individual being eligible for the loan, adding co-applicants can also bring tax benefits. If co-applicants are also co-owners of the property, they can avail tax deduction on principle and interest repayment as mentioned under section 80C and section 24 respectively.
Avoid multiple applications Your credit score is an important determinant of whether you are taking a loan, and it has an impact on the interest rates set by the bank on the loan. Applying for a mortgage with multiple financial institutions will lower your credit score. Every time you request for a home loan, a bank or financial institution will check with the credit bureaus. Every time a credit bureau is questioned, the chances of your credit score going down are higher.
As an alternative, visit online marketplaces to compare different loan products, understand if you meet the criteria required to get a home loan, after which you can go ahead and Apply Online for Home Loan. Internet inquiries often show up as 'soft', which means your credit score will not be affected.
Use high-yield investments as collateral The returns from equity or mutual funds usually fetch higher interest than the interest on home loans. By providing these investments as collateral, banks may consider this an eligibility criterion as it shows that a lender has something to come back in case something goes wrong.
Opt for a low loan to value (LTV) ratio – LTV ratio refers to the ratio of the value of the house or property which is financed by the bank or lender. For example, if the value of the property is Rs 1 crore, and the bank agrees to pay Rs 80 lakh as loan, then the LTV ratio is 80%. Opting for a lower LTV will not only increase your loan eligibility but also reduce the EMI burden. Low EMI is also included in the approval process for the loan. As mentioned earlier, lower EMI also means better eligibility for the applicant.
Choose interest rates wisely Generally, there are three types of interest in home loans: floating, fixed and variable. Currently, only a few banks offer a fixed interest rate. However, if Home Loan Interest Rates It is expected to increase in future, it would be wise to opt for a fixed interest rate. On the other hand, if home loan rates are expected to fall in the future, opt for a floating interest rate. Floating interest rates usually have advantages when it comes to prepayment and preclosure, with no penalties for either of them.
What are the hurdles faced by pensioners?
loan term Many housing finance companies and banks expect their customers to repay the home loan before they reach the age of 65 – 70 years. Some banks offering housing loans to pensioners and retired persons have increased this age to 75 years. In these instances the maximum loan tenure would be around 9 – 16 years. The shorter the loan tenure, higher will be the monthly installment that a borrower will have to pay. Hence, the lenders are forced to believe that the pensioners will not be able to afford the EMO. The issue of EMI affordability is definitely a hurdle for pensioners to avail housing loans. This is because pensioners will have to pay much higher EMIs as compared to a person who has taken a loan for a tenure of 35 years, for example.
Equated Monthly Installment (EMI) Affordability For any lender selling home loans, a candidate's income is, by far, considered the most important aspect before approving a home loan. Generally, banks and other financial institutions prefer to give credit to borrowers whose home loan EMI coupled with the EMI they are currently paying for other loans, ranges from 40% – 50% of their monthly income. is not more. Since the revenue from pension is only a small part of the last drawn salary of the candidate, the chances of a retiree or a pensioner to get a mortgage are greatly reduced.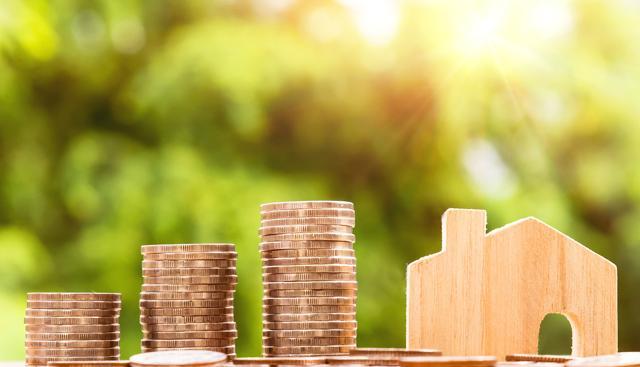 EMI calculator
With technology combined with finance, it is now easy to know how much equated monthly installment for a home loan is. This becomes convenient for retirees and pensioners as they can get an idea of ​​the financial outflow that they are going to experience after availing the home loan. It also lowers the odds of loan denial as they can apply for the home loan as per the EMI that they are able to pay.
With online home loan emi calculator, One can easily measure the equated monthly installment that needs to be paid for the home loan. This can help a pensioner to assess the portion of his income that needs to go towards the loan and the amount that can be settled to adjust the monthly expenditure of the loan. By keying in basic information like interest rate, loan amount, etc., the EMI calculator will give you all the information you need, including how much interest you will pay, what is the principle, and of course, what is your equated monthly installment going to be.
As we all know, a slight difference in the interest rate of a particular loan can have a major impact on the total interest payable on the loan. Thus, before narrowing down a particular loan, it is important to study the different types of mortgages, interest rates, etc. in the market. Use different online marketplaces to compare offers from multiple banks, which in turn will help you get the best possible home loan offers.
(This story is not produced by the editorial team.)
STAY TUNED WITH US FOR MORE INTERESTING CONTENT ONLY ON DESINEW.XYZ